Pakistani cricketer Mohammad Hafeez tweeted on Saturday that after the Lahore High Court allowed former Prime Minister Nawaz Sharif to go abroad for treatment, Nawaz Sharif's admission to overseas treatment is a confession. In Pakistan, adequate and adequate treatment facilities are not available.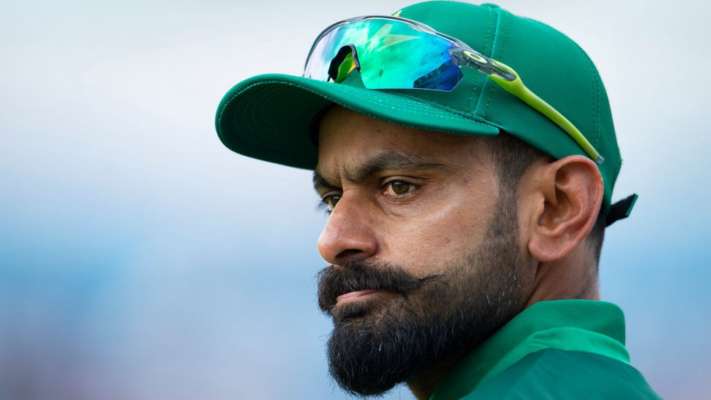 At the same time, he raised the question, "Does that mean we are not safe in the country of 20 million Pakistani?"
Reaction to Twitter
The national cricketer tweeted that Twitter users criticized Mohammad Hafeez for treating himself to the UK.
Journalist Murtaza Ali Shah wrote, 'Sir, you yourself are treated by British physicians all the time. You have just chosen Manchester to treat your fractured right hand thumb a few months ago. '
Also read
'Mohammad Hafeez wins, Hashim Amla loses'
While the tweet was criticized, some people also supported Mohammad Hafeez.
Cricket statistics expert Mazhar Arshad replied to journalist Murtaza Ali Shah, saying, "Hafiz has not been prime minister three times." They didn't have the ability to change things. Targeting Hafiz in terms of scarcity of medical facilities in the country is like Nawaz Sharif being out at zero in his first-class match.
'Nobody made you Prime Minister'
Responding to Muhammad Hafeez, PML-N leader Ahsan Iqbal tweeted, 'Professor Sahib is a literate person. Currently, Pakistan is not a developed country where high research and development is being done.
In response, he asked Mohammad Hafeez, "Many patients from the UK go to the United States for treatment. So does this mean that Britain has failed? '
Pakistan Muslim League-N leader Hina Pervaiz Butt criticized Mohammad Hafeez and wrote, "Better focus on cricket ... Nobody made you the Prime Minister. '
Past memories fresh
Something has never been uploaded to the internet and cannot be returned. Twitter user Naila Inayat recalled the video made by Mohammad Hafeez in the year 2016, saying, "In 2016, Mohammad Hafeez did not worry about 20 million Pakistanis when they forgot that Nawaz Sharif was under treatment in London." Because he was the Prime Minister at that time and you didn't have to waste your chance of selection. '
Free Tips
Considering the recent performance of the Pakistani cricket team, consumers also advised Mohammad Hafeez to focus on cricket.
Twitter user Abdullah Cheema advised national cricketer Mohammad Hafeez to say, "Please pay attention to cricket." We have enough political leaders but we do not have brilliant cricketers. So please do not just tweet, make world records. '
Journalist Talat Hussain tweeted that cricketer Mohammed Hafeez needs to jump into all of this. They usually do not comment on national issues.
Twitter user Syed Mohammad Azir responded to journalist Talat Hussain's tweet, saying that "Hafeez is old-fashioned about tossing the ball out."