Ranchi, 11 November (IANS) | In Jharkhand, the Bharatiya Janata Party (BJP) affiliate All Jharkhand Student Union (AJSU) on Monday released the first list of its 11 candidates. Party chief Sudesh Mahato will contest from Silli. While releasing the first list of nominees in Ranchi, AJSU spokesperson Devasharan Bhagat said that the names of party nominees have been decided after the decision taken at the party meeting held on Sunday under the chairmanship of party president Sudesh Mahato.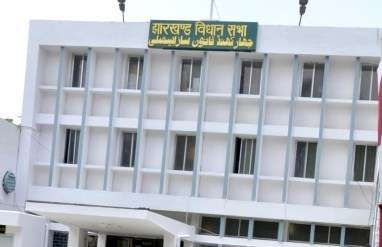 Party President Sudesh Mahato himself will contest from Silli. Apart from him, Sunita Chaudhary from Ramgarh, Neeru Shanti from Lohardaga, Shivpujan Mehta from Hussainabad, Lombodar Mahato from Gomiya, Roshanlal Chaudhary from Barkagaon and Umakant Rajak from Chandankiyari have been fielded.
Apart from this, Ramchandra Sahis from Jugsalai, Manoj Chandra from Simaria, Ramlal Munda from Chakradharpur and Sadanand Mahato from Sindri have been fielded by the party.
Significantly, so far no formal announcement has been made by either BJP and AJSU regarding seat sharing. Asked in this regard, the AJSU spokesperson said that on Tuesday, Sudesh Mahato will answer all these questions in a press conference and will keep talking about seat sharing.
The BJP has already released the list of 52 candidates. BJP has also announced to field its candidates from Chakradharpur and Simaria.
It is noteworthy that out of 81 assembly seats in Jharkhand, 13 seats are to be voted on November 30 in the first phase.